Once in a while you get a great opportunity. Don't you love it when that happens? It's so rare that when it DOES happen, it's just the most exciting thing. I had one of those opportunities last week.
Tommy's brother has a girlfriend who has a job with perks. Now it isn't the normal kinds of perks you think of like benefits and bonuses. Instead, what she does is manage a home community where a lot (A LOT) of "well off" individuals live. Have you ever been to a rich person's yard sale? Well SHE has! A couple years ago, she got a flat screen tv that is seriously wider than I am for only $100. That's a savings of something like $1500.00! Nice perk! She's made friends with some too. She's a really nice person and one family in particular likes her a lot. They are older siblings who live together and own several pieces of property here and there. One of those is a condo in Gulf Shores Alabama...which is on the GULF with plenty of SHORELINE. They have an arrangement with the "girlfriend in law" that she can stay in the condo for free and in exchange, she will change out linens on the bed or clean up behind her so a cleaning service doesn't have to. Once they put in new blinds and another time they replaced a dresser with one these people sent with them.
So a few weeks ago, GIL (girlfriend in law) gets ready for a vacation where she can dump off some stress. The friends say "here are the keys to the condo, just take this comforter with you and bring the old one back".
Sunday, we jump in the car and chase GIL and BIL down the highway. It was a good trip, not too terrible a drive. We ended up there before dark, so off to walmart for a few things. We had a kitchen, so that meant we could cook groceries instead of pay restaurants for every single meal. Nice! We got our stuff and came back to the condo. It was a nice first evening as you can tell from this view off the balcony of the condo. I took it just after we arrived. Doesn't it look WONDERFUL?


The next day came the rain. It rained...ohhhh it rained! It wasn't stormy, just lots of rain! Did you know that the ground near the ocean has such a high water table that water struggles to absorb, thereby leaving lots of water standing everywhere? We learned that. I learned I don't enjoy stepping through gigantic puddles in flipflops! While BIL stayed at the condo and napped for a long time, the rest of us went shopping- and shopping - annnnnnnnnd morrrrrrrrrre shoppinnnnnng! (Did I forget to mention that GIL is a serious shopaholic? I am so NOT joking there!) It was fun, but we got tired quick.

The rain didn't last forever. We got some time in at the beach (even though it was a little chilly) and had a lot of fun. Jared was INTO picking up seashells, but they could NOT be broken ones! Morgan, well...if you know Morgan, you probably were able to hear him while we were there! He was just noise wearing skin! Mesa (you can tell) took a beating from time to time in the waves. Tommy and Manti walked out deeper than I'm willing to go and jumped waves for a bit. We weren't out long enough to get sunburned, but had just enough time to fall in love with that beach and wish we could stay forever...even if it meant we had to share the sand with suicidal jellyfish!
Later that same day, we went to Pensacola Florida to the Naval History Museum. Tommy enjoyed it. Jared and Morgan were totally fascinated with the planes and Manti and Mesa got to ride in a flight simulator. We saw Blue Angels planes and even took pictures in some of them. Want to see?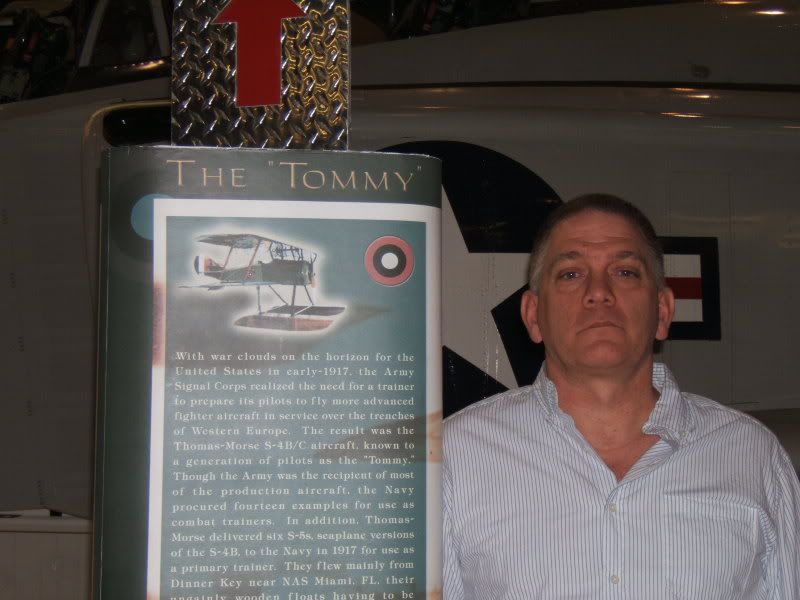 There are more too! Here's the slideshow link.
Our next day of adventure was to ride the ferry across Mobile Bay to visit Dauphin Island (yes I spelled that right!) where they have an estuary (spelled that one right too!) with some neat stuff to see. They had an inside aquarium area too, which is where we went. I was fascinated and took pictures in there as well as videos. The pictures are in that slideshow. The videos are here.

Big Fish

Octopus & Pretty Fish

Electric Jellyfish

Seahorses


All in all, we had fun on a REAL vacation!